THE EVOLUTION OF A UNIQUE HOTEL GROUP
FRENCH RIVIERA CONFIDENTIAL
5 hotels, destination French Riviera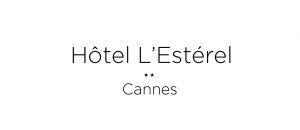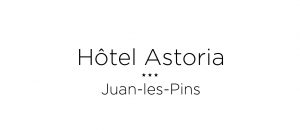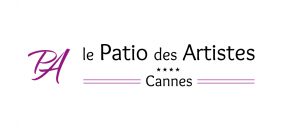 "FRENCH RIVIERA", because the group's aim is to position itself as an ambassador of its region on the international stage. Thus the brand is proud to highlight its allegiance with a destination whose name has caught the imagination of people all over the world, conjuring up visions of smiling service, sunshine, wellbeing, culture, wonderful events, special moments, etc.
"CONFIDENTIAL", because the group defines itself through its collection of five individual establishments, each with its own character, style and décor, and above all through its strong shared service values. No matter which hotel a person has chosen, their experience of staying there is the one of those things that people share, like a "fantastic deal" that friends pass on to one another. And the term "confidential" is also a little allusion to the best part of the receptionist's job: recommending their own favourite spots to customers, perhaps a museum, a restaurant or a little tucked-away village, places not many people know about, that offer a unique experience…
"5", because – and this is one of the unique strengths of the group – the offer is multifaceted, and can accommodate the needs of every traveller. There is no "collection" of luxury establishments or budget rooms,the group operates hotels with 2 to 4 star ratings. The only factor they all have in common is that they are united around shared values in terms of service.
"hotels", because there is no better way to explain the group's mission: quite simply, to welcome visitors. A hotel is a place where guests arrive and are given hospitality. There are no
wispy theories here about a new breed of accommodation providers; our offer is clear and unambiguous, and equally so to an international audience, because the word "hotel" is easily understood throughout the world.
"destination French Riviera", because each hotel is in an ideal location that offers major advantages: all are in heart of the action both for tourists and for business travellers. In the hospitality industry, location is the number one criterion. Each hotel, from Nice to Cannes, has been carefully chosen to make the most of all the destination's advantages. Making this statement in both French (since that is our primary identity) and English (to operate more easily in the international arena) is the next step in the logic.
VALUES SHARED BY ALL OUR HOTELS
Comfort, convenience and High quality service
When we talk about our experiences we often have to use subjective terms, but it is vitally important to observe certain basic principles when dealing with guests in order to ensure a satisfactory stay. In every one of the group's hotels, comfort and convenience and a high quality of service provision is a firm promise. In practice, this means providing top notch facilities, at every level: in the guest rooms, the bedding, the room layout and furnishings, a carefully controlled room temperature, adequate soundproofing and all kinds of thoughtful touches, everywhere, that will reassure the customer that their booking was a wise choice.
A Spirit of Generosity and Sharing

Within the group, our spirit of generosity is linked to high expectations, a sign of taking ownership. This is put into practice from the moment a guest checks in, through always being on hand so that his or her visit runs as smoothly as possible. It also takes the form of offering advice and suggestions on all kinds of questions, and being willing to share experiences or make recommendations, to help the customer find exactly what he or she is looking for.
A Friendly Smile

It's often said that smiling is contagious. If a smile is natural, sincere and friendly, it will be remembered as one of the hallmarks of the hotel and, by extension, of the group. A reassuring smile helps to put customers in a good mood. From the moment a guest arrives to the moment they check out, they will know they are surrounded by attentive, enthusiastic staff who are proud to show their pleasure in being "at your service", in the sense of being useful and helping others.